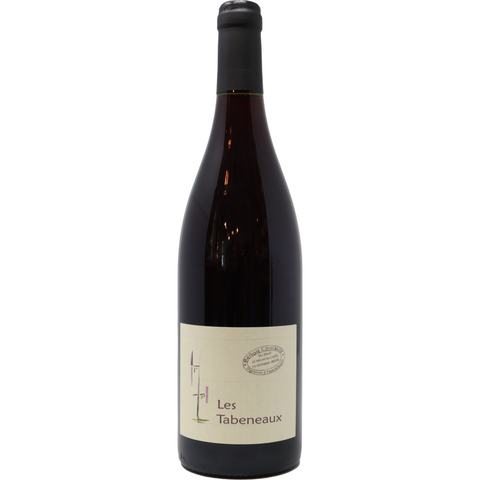 2019 Benoit Courault "Les Tabeneaux" Red, Loire Valley, France
Tabeneaux is a straightforward and cheerful red from Benoit Courault, exhibiting some of the vibrant bright red fruit one might associate with a partial carbonic maceration wine, but with nice weight, ripeness, and subtle tannin. Enjoy with a slight chill.
Courault farms his Cabernet Franc, Grolleau and Chenin Blanc meticulously and is quick to tell any visitors that it took years for the soil to recover from the use of herbicides, pesticides and fertilizers and regain life and its natural balance. He also keeps an entourage of farm animals, including a draft horse that helps with plowing and transporting harvest bins to the winery. And in another bout of bootstrap ingenuity, he set up a cooperative with Olivier Cousin and other local growers to share the cost and use of expensive farm tools.
All of Courault's grapes are hand harvested and pressed using a manual vertical press. The wines are racked into used barrels once the fermentation has started and are bottled after just over a year of élevage with little to no SO2, depending on the cuvée.