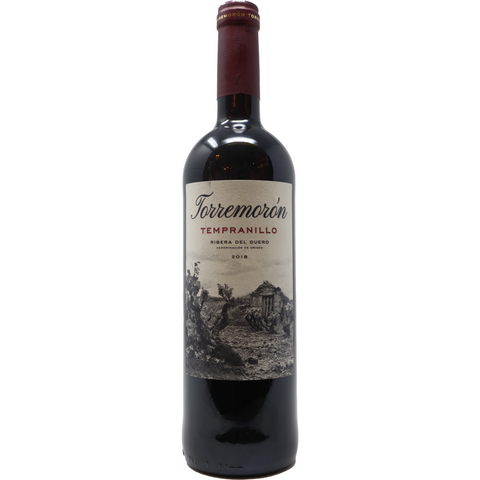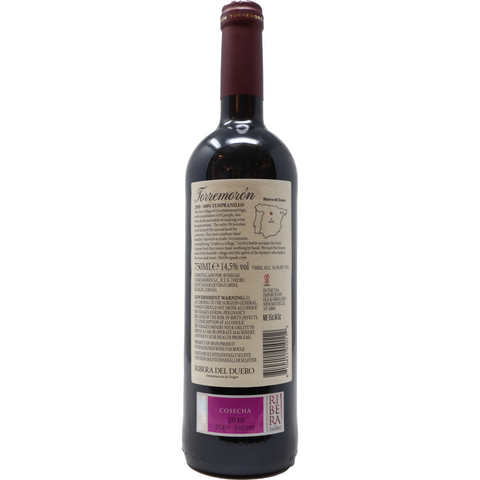 2018 Bodegas Torremoron, Ribera del Duero, Spain
Here, the fresh, red berried, mineral character of Ribera shows through, with a slightly spicy, minty note. This is one of only a few Ribera wines where you can taste the "cut" and chewy, juicy Tempranillo flavors unburdened by oak.
Torremorón, made in the hamlet of Quintanamanvirgo in DO Ribera del Duero, is an example of how much can be done when you start with beautiful raw material. Walking up the hill to the town square here is a trip back in time; fewer than 90 people live in this tiny village, and 85 of them work at the winery ... the other 10 work at the bar. This is the extent of the commerce in this town, where every family still maintains subterranean cellars for wine that go stories beneath the ground into the cool limestone and winemaking centers around the 100+ year old, bush trained Tinto Fino (Tempranillo) vines that are the lifeblood of this area. The high desert climate has enormous diurnal shifts, which combined with the limestone soil and elevage in stainless steel, make for a wine of intense freshness and purity. When you taste Torremorón, there is no "makeup" - just the unadulterated expression of old-vine Tempranillo that lets you drink like the locals do.