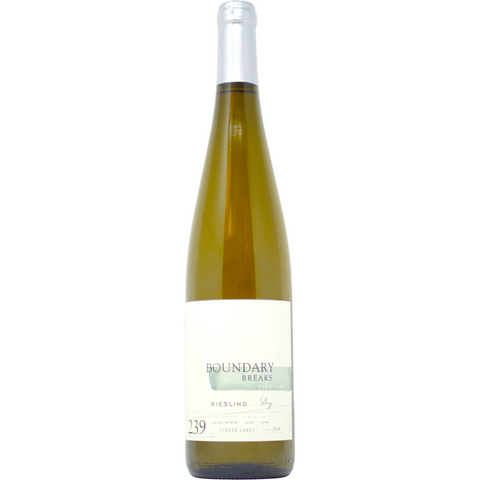 2018 Boundary Breaks Dry Riesling FInger Lakes
This is a drier, fruit driven style of Riesling with tropical fruit notes. A perfect pairing for fried chicken, spicy dishes and Asian fare.
Finger Lakes is an area located in Upstate New York focused on growing cool climate grapes and is known for quality Riesling.