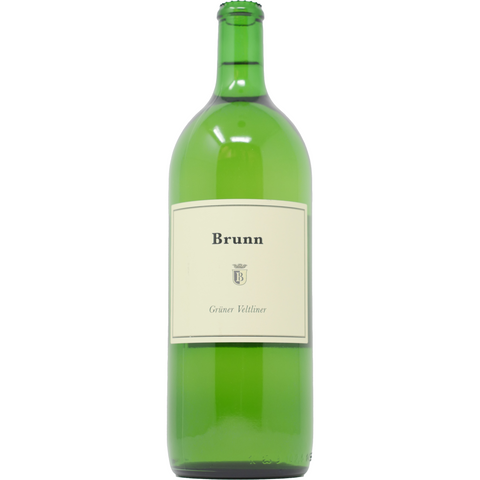 2022 Brunn, Grüner Veltliner, Niederösterreich, Austria 1L
A classic Gruner Veltliner with lots of apple and citrus. Crisp with a traditional peppery hint.
Just north of the Danube, in Kamptal, resides the small family owned and run winery producing Brunn. Winemaker Karl Steinschaden and his family are dedicated to traditional practices, completing the harvest 100% by hand in small cases. The old estate vines produce low yield with very high quality grapes. The character of the wine is defined by the soil of the vineyard and the climate of the region. An optimal climate leads to wines of elegance while preserving the unique flavors of the grapes.
Brunn practices traditional fermentation in small tanks using native yeasts to enhance the beautiful typicity of its vineyards. Below the winery lies an old, historic subterranean cellar where the wines mature in perfect conditions. Both normal barrels and large neutral vats are used in order not to allow the wood to overpower the wine.
The winery owns the oldest traditional basket press in this part of Europe, dating back to 1564 A.D. This Renaissance era basket press has never left the village. Originally used by the Benedictine Abby of Gottweig near Krems, it eventually found its way to the makers of Brunn.