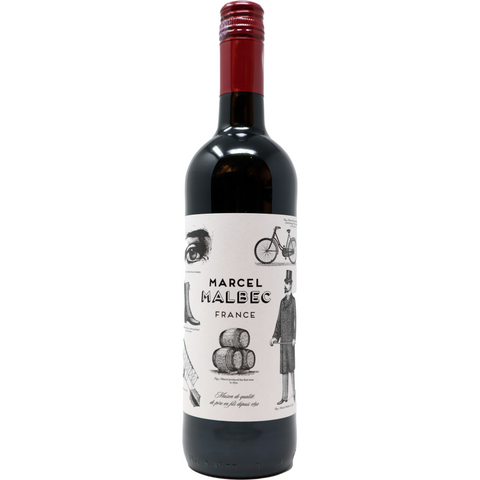 2018 Château du Cédre "Marcel" Malbec, South West France
Dark red color. very fruity nose, both powerful and elegant. Exceptionally round and soft on the palate with wonderfully intense fruit.
Pascal Verhaeghe and his brother, Jean-Marc, bring a welcome refinement to the wines of picturesque Cahors, located about an hour and a half east of Bordeaux. Their father began making wines at Château du Cèdre in the 1970s, and the fun-loving sons took over in the 1990s, banning all herbicides and chemicals, and adopting a domaine motto: "Move forward, experience new ways." Cahors wines are made predominantly from Malbec and known for being powerful, rich and dark. Pascal and Jean-Marc build on these terroir-driven qualities to produce wines that are very polished and remarkably balanced. These wines are quite approachable when young, but they also age exceptionally well. The estate's signature cedar tree also graces the labels of their Cedrus wines.