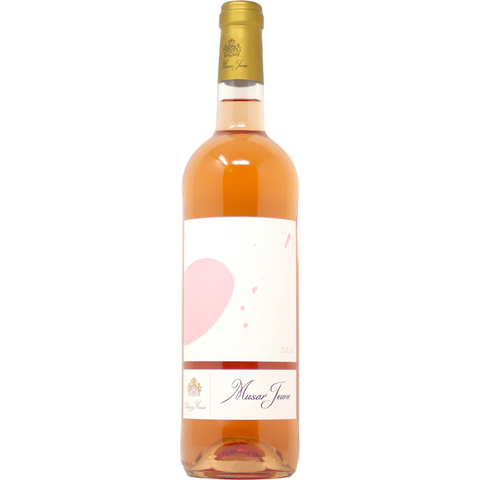 2018 Chateau Musar Jeune Rosé
Musar Jeune Rosé is made of 'saignée' ('bled') method and pressing method using pink juice removed from Cinsault and mourvedre grape must, fermented in cement-lined vats and released unoaked a year after the harvest.
Founded in 1930, Chateau Musar is Lebanon's premier estate. Located in the Bekaa Valley, 15 miles north of Beirut. The vineyards are planted on a limestone bed with gravelly top soils and are certified organic. The altitude and the Mediterranean climate serve to lengthen the ripening process which helps produce fruit of superior quality.
Only hand-picked estate fruit , natural fermentation ,very little sulphur and the wines aren't fined or filtered.