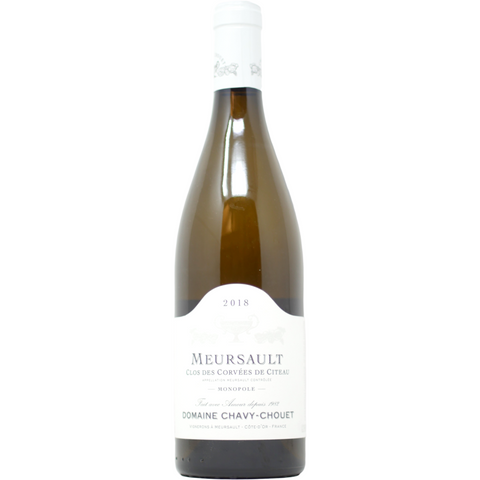 2018 Domaine Chavy-Chouet Meursault 'Clos des Corvées de Citeau' Monopole
Yellow stone fruit, grilled walnut and powdered chalk. The palate is fresh and vibrant and slightly lower in acidity than the domaine's other cuvées, leading to a slightly exotic but very attractive finish.
The Clos des Corvees de Citeau is a .96 hectare vineyard located in Meursault. It was part of the appellation of l'Ormeau; an old property of the Cistercian monks who made a two meter wall around the vines. The tall walls create a micro-climate that encourages early growth and ripening.
Thanks to its clay rich soil, the vineyard produces a rich, opulent and luscious wine that can be enjoyed young. This is a powerful and elegant white Burgundy; expressive, fresh and fruity with intense and strong flavors.