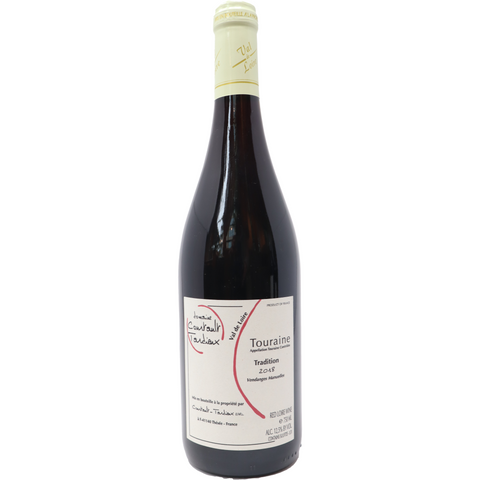 2019 Domaine Courtault-Tardieux "Tradition" Red, Loire Valley, France
A delightful balance between freshness and body, between fruity and tannic, between lightness and aromatic complexity. The blend of the three varietals of red gives birth to a complete wine which is already enjoyable after a year in the bottle.

Alain Courtault and Simon Tardieux, wine-growing partners on our vineyard estate in Thésée, France, located in the eastern AOC area of Touraine. This wine-producing community on the Cher River lies amidst the beautiful Loire Valley chateaux, between Chambord and Chenonceaux. Their vineyards have been certified for Organic Farming by Ecocert since 1998. They use a natural approach to wine-making: the grapes are harvested by hand; the juices ferment with natural yeasts and bacteria and are not chaptalized; our wines are produced with little filtering and sulphurate.