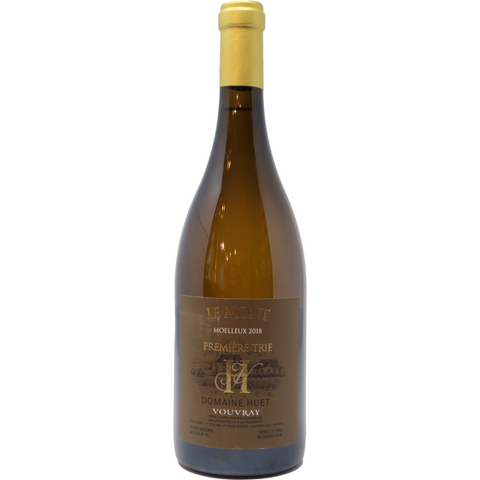 2022 Domaine Huet Vouvray Moelleux "Le Mont 1ère Trie", Loire Valley, France
Two of Vouvray's greatest vineyard comes down to: Le Mont and Clos du Bourg. With less clay and more stone than Le Haut-Lieu, Le Mont yields young wines of intense minerality. With age, the wines develop great length and finesse.
Since its founding in 1928, Vouvray's Domaine Huet has been the standard-bearer for great, age-worthy Chenin Blanc. And to this day, year after year, the estate produces some of the world's most compelling white wines—and in a remarkable range that spans sparkling, dry, semi-dry, and breathtaking dessert styles.
Today, Domaine Huet may be making its most consistently great wines. As was one of the earliest adopters of biodynamic practices, and with years of experience working with the appellation's greatest terroirs, winemaker Jean-Bernard Berthome and his team are achieving a fascinating level of transparency, purity, and knife-edged balance in the wines.