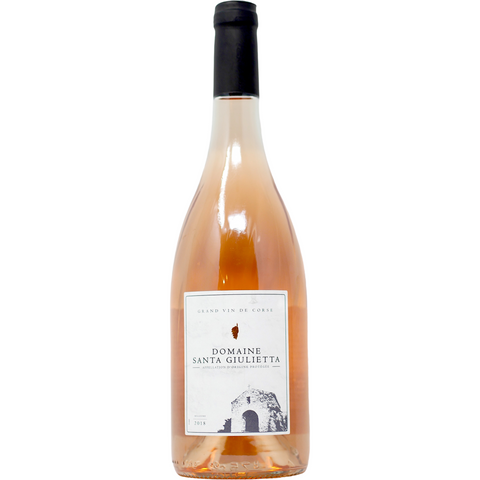 2018 Domaine Santa Giulietta Corse Rose, Corsica
Beautiful bright pink in color with copper highlights. Lively with bright flavors of jicama and white cherry, a hint of spice and energetic finish.
A blend of Niellucciu (Sangiovese), Sciacarellu (Mammolo), and Grenache aged in stainless steel.
Domaine Santa Giulietta has been part of the Stefani family for many generations. Their 75 hectare domaine is situated on top of the Pianiccia plateau, in the Tallone region of the Eastern plain of Corsica. The vineyards are comprised mostly of red clay soils, with perfect sun exposure for maximum maturity of the vines. Additionally the vines also benefit from hot and windy days in the summer with cool nights thanks to their proximity to the island's mountains.