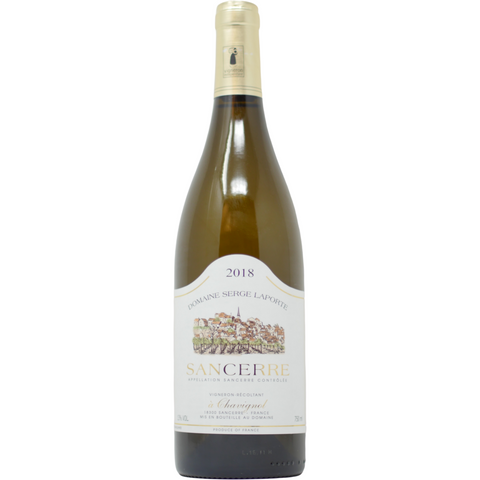 2018 Domaine Serge Laporte, Sancerre, Loire Valley, France
Refreshingly crisp, loaded with citrus, a touch of herbs, honey, and a striking mineral finish. From a generations-old family Domaine, the crisp acidity and stony minerality set this Sancerre above the rest.
This small multigenerational family producer has a long history. They are located in the heart of Chavignol, considered a Cru of Sancerre. Serge's son, Guillaume, succeeded his father as the winemaker over 10 years ago and continues to raise the bar.
Terroir & Vineyard Practices:
All of the Domaine's vines are in the village of Chavignol, undisputedly the site of the best terroir in Sancerre. Crafted from carefully selected parcels of estate-grown Sauvignon, the wine has superb balance, complexity, and depth.