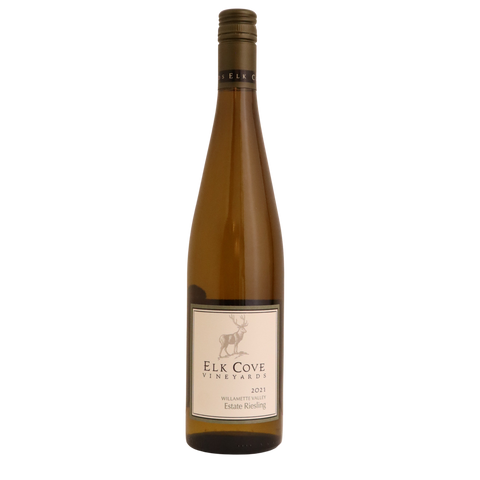 2021 Elk Cove Riesling, Willamette Valley, Oregon, USA
An intense wine that shows floral aromas of candied apricot, orange-blossom, and honey. The palate evokes lively green apple and bosc pear, finishing with shortbread cookie and a touch of lavender and slate.
There are 1 units left in stock.
Elk Cove Vineyards is one of Oregon's oldest and most respected wine producers. Founded in 1974 by Pat and Joe Campbell, their focus has always been to produce handcrafted, estate-grown wines that can rival the best in the world. Estate vineyards now cover nearly 400 acres on six separate sites in the Northern Willamette Valley. Steep south-facing slopes of Willakenzie, Laurelwood and now Jory soil types provide excellent drainage, which are the perfect environment to grow world-class wine grapes. Winemaker Adam Campbell joined forces with his parents in 1995 and now directs the production of outstanding Pinot Noir, Pinot Gris, Riesling and Pinot Blanc. The name "Elk Cove" was derived from the Roosevelt Elk, which roam nearby, and migrate into the valley each spring.