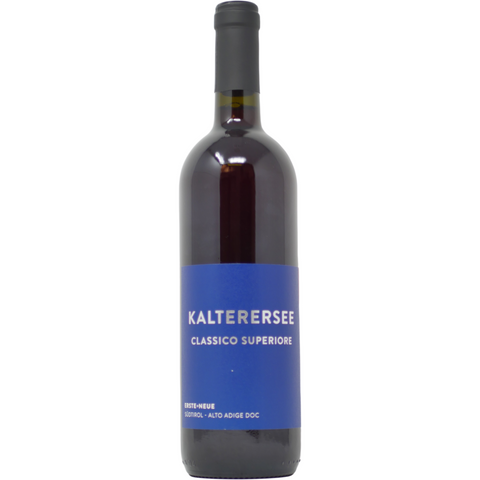 2019 Erste & Neue, Kalterersee Classico Superiore Schiava, Alto Adige
Glowing ruby red. Pleasant and fruit bouquet with hints of almond. Glides over the palate, smooth and harmonious. Aftertaste low in tannins.
The Kalterersee Classico Superiore was born in the vineyards of Erste + Neue, a very interesting and excellent reality in the South Tyrolean wine scene.
This wine, made exclusively from Schiava grapes, first ferments traditionally in steel, to then complete the fermentation and mature in large oak barrels.
The Kalterersee Classico Superiore by Erste + Neue shows an intense ruby color. The nose opens with an elegant fruity bouquet, well supported by subtle almond sensations. In the mouth it is lively and fresh, with excellent drinkability.
To be consumed in the current year, it goes very well with light appetizers and as a convivial wine.