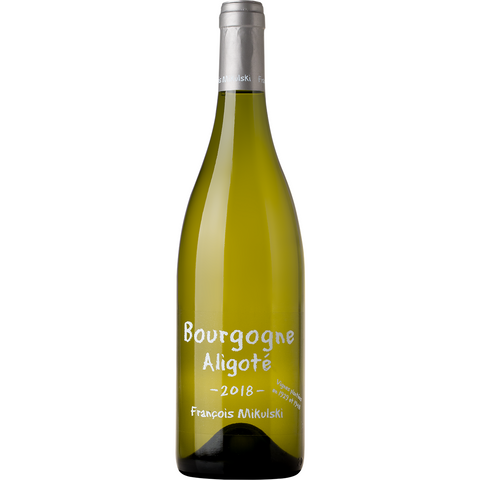 2018 Domaine Francois Mikulski, Bourgogne Aligoté, Burgundy, France
Nose of not dry dried fruits, fresh almond and hazelnut as well, apple and pear peel, apple seeds. Note of lavender, fresh thyme, linden-mint, parsley-coriander, Granny apple and white pepper, Szechuan pepper.
We have cultivated our Burgundy Aligoté vineyards as tenant farmers since 1992. They cover an area of 1.5 hectares. The first was planted in 1929 and the second in 1948 by Joseph Boillot, François Mikulski's grandfather.
Their vines are 100% Aligoté. They are cultivated using non-certified organic methods.
Annual production: around 9,000 bottles.
The subsoil consists of fine alluvial river sediment, which is common on the lower part of the slope.