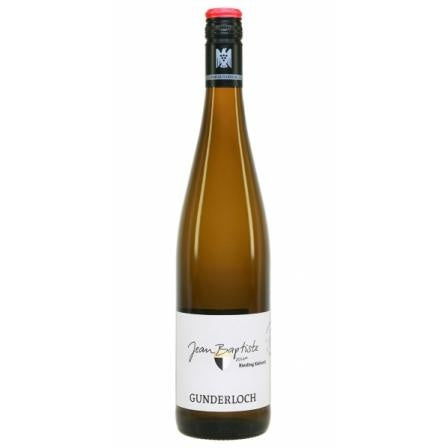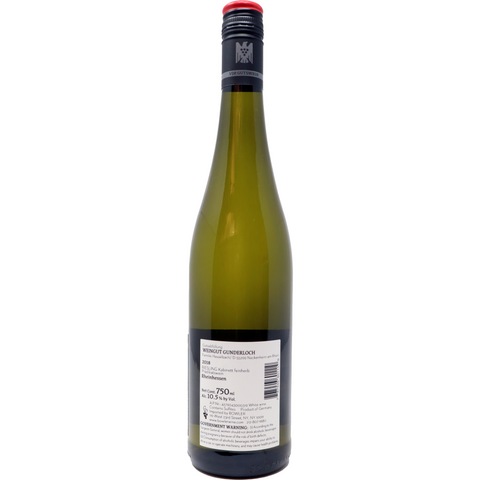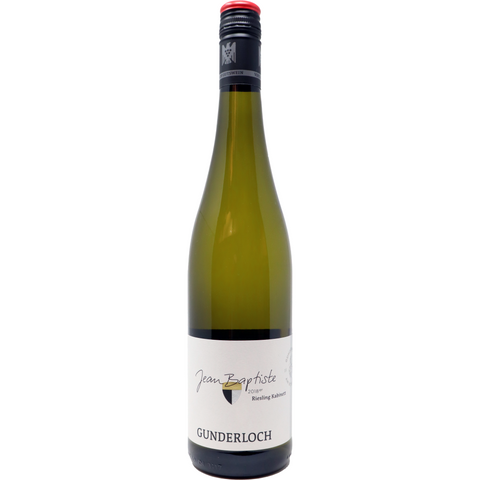 2018 Gunderloch Riesling Kabinett 'Jean-Baptiste', Rheinhessen, Germany
Exceptionally balanced and off-dry. Fruity at first and a pleasant mineral-driven finish. Try this with spicy Asian fusion cuisine.
The grapes for Jean-Baptiste are grown on the lower terraces of Gunderloch's three top vineyard sites: Nierstein Hipping, Nierstein Pettenthal and Nackenheim Rothenberg (all grand cru sites).
Founded in 1890 by the Banker Carl Gunderloch. Still family owned and operated by Agnes and Fritz Hasselbach – along with their son Johannes who has taken over the winemaking. Gunderloch is a thriving estate of approximately twenty-five hectares of vines in some of the top vineyards of the "Roter Hang" (red slope) area in the Rheinhessen appellation. Their unique vineyard sites are planted on 250-million-year-old Red slate soil from Permian times. Special soil and microclimatic on the steep slopes next to the impressive River Rhine create the ideal environment for complex, age-worthy Riesling.
Their family philosophy is to merely accompany the creation process and intervene as little as possible. Never put their demands over the needs of the vineyards and help the vine find its natural balance in the given circumstances of the growing season.