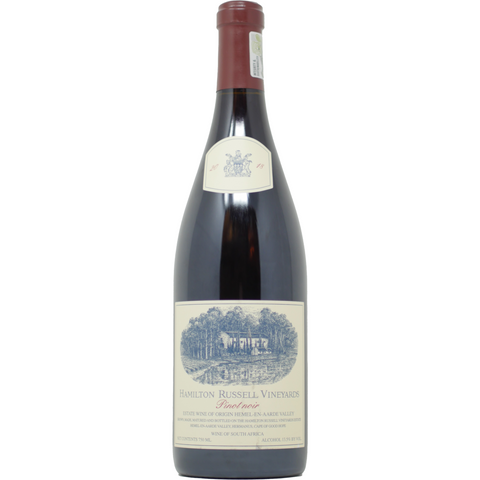 2018 Hamilton Russell Pinot Noir
Their Pinot Noir is Burgundian in style with nuanced flavors and elegance. Notes of spice, red cherry, strawberry and mushroom.
Hamilton Russell is the flagship winery for Chardonnay and Pinot Noir of out South Africa. While being one of the most Southern wine estates in South Africa, the vines are located in a valley which helps cool down the grapes.