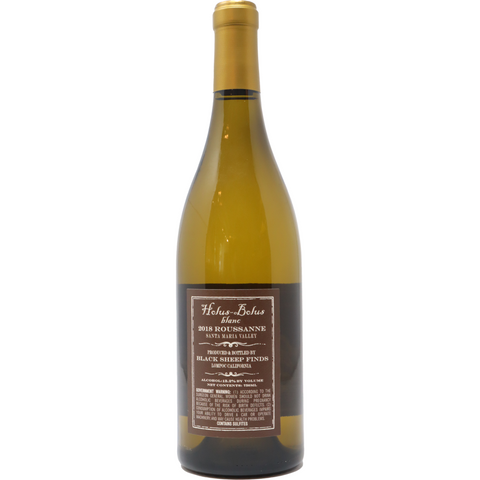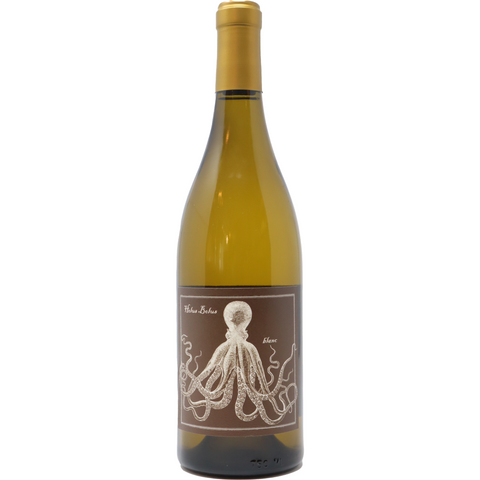 2018 Holus Bolus, Bien Nacido Vineyard Roussane, Santa Maria Valley
A concentrated wine with great depth that's complex and aromatic: wax, nuts, stone fruit, white flowers, cream, and spice on the nose, going into a palate lifted by lively acidity and a grainy texture. Biodynamic.
The duo behind Black Sheep Finds are Peter Hunken and Amy Christine.
Peter got his start in winemaking in 2001 at Stolpman Vineyards and was the Assistant Winemaker there until 2006. He is also one of the founding members of Piedrasassi and Holus Bolus wines. During this time he gained experience working with Syrah, Grenache, Sangiovese, Pinot Noir, Cabernet and Roussanne. After meeting Amy spitting wine over the winery drains in Lompoc in 2004, they founded Black Sheep Finds with the arrival of the 2005 vintage.
Amy's foray into the wine world began with a childhood dream to win an Oscar. While she waited for her golden statue, she worked as a sommelier at one of LA's finest restaurants. This translated into a weekend jaunt to Santa Barbara where she met her future husband and fellow Black Sheep, Peter Hunken. A whirlwind romance involving a terrible, but cheap, apartment in Koreatown, countless hours of Ryan Adams and Damien Rice songs and bottles upon bottles of Muller Catoir Riesling turned serious. On a long hike in Santa Barbara in 2005, the idea of Black Sheep Finds was bantered about and just a few months later the first Syrah grapes for Hocus Pocus were being made into wine. Unlike the Oscar it all happened so fast.