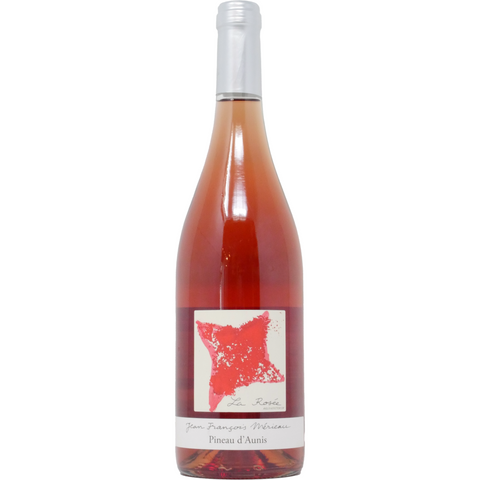 2018 Jean Francois Merieau 'La Rosee', Pineau d'Aunis
Pale pink color, with silvery tinge. It is made with Pineau d'Aunis, an ancient local variety. Refreshing mouthful, supported by a round structure that will deliver white fruits. The slightly spicy and white peppered finish is typical of this variety.
Merieau's estate is based in the tiny village of Saint-Julien-de-Chédon (which doesn't seem much changed since the 17th century), Jean–François' property stretches to almost 35 hectares planted to Sauvignon Blanc, Chenin Blanc, Pinot Noir, Cot, Pineau d'Aunis, Gamay and Chardonnay. Many of the vines are quite old, including the Pineau d'Aunis which is over 100 years old and the Cot, the youngest of which are 50 years old and the oldest over 100. Unlike most Touraine producers, the vineyards are plowed and the property is in conversion to organic certification. Vineyard work is all manual and no commercial yeasts are used in the vinification.