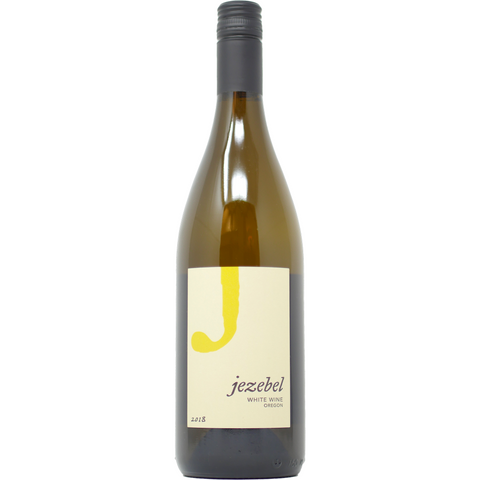 2018 Jezebel White
A blend of 37% Pinot Gris, 32% Gewurztraminer and 31% Riesling. It has floral, fruity aromatics and tropical fruit flavors and is just a little off-dry. It is great by itself as a refreshing aperitif or porch wine, but will also pair well with spicy foods.
As the saying goes, "where there's a will there's a way," and owner/winemaker Pam Walden is very willful! Her intention to live life to the fullest has always been clear, alongside a strong work ethic and independent spirit that embraces the unknown. After studying English literature in her native UK and working in television production for several years, winemaking found Pam in 1996, through a circuitous tale of love and adventure that began in France, and she has never looked back.
Her Jezebel wines are produced with the intent of providing wines that are well-balanced and interesting and designed for immediate consumption.