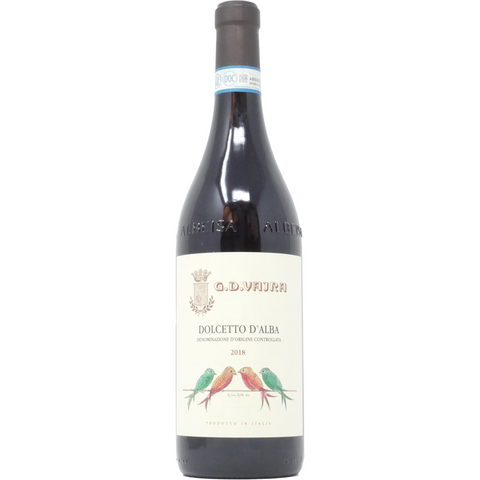 2018-19 G.D Vajra, Dolcetto d'Alba, Piedmont, Italy
This wine opens up with blackberry and mulberry notes that give way to a fresh bright mountain flowers and sweet spices. Rich and wide in the palate, it reaches the perfect harmony between the varietal tannins and the fruits.
Aldo Vajra acquired the first organic certification of the region (1971), created private biotype selections (selezioni massali) of Nebbiolo and Dolcetto, pioneered the renaissance of Freisa, a noble yet forgotten local grape (1980) and the cultivation of Rhine Riesling in Piemonte (1985). When Aldo met Milena, who shared the same love for farming, a romance blossomed turning into the wonderful bouquet that the Vajra family represent.
High elevation vineyards are a unique factor to the Vajra wines, for their ability to express finesse and remarkable complexity over power. Dolcetto Coste&Fossati and Barbera d'Alba Superiore are a testament of the Vajras' love for each grape, thus allocating top vineyards for these amazing native varietals.