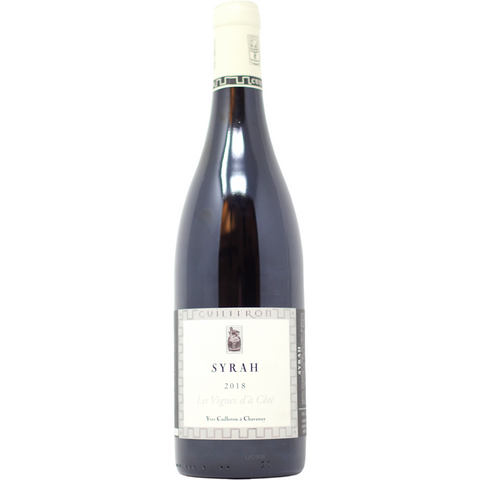 2018 Yves Cuilleron, Syrah Les Vignes d'a Cote
Deep burgundy in color with a meaty nose of dark berries, black cherry and white pepper. The palate is juicy, showing cassis, black plum and dark fruit tempered with green, stemmy tannins and a hint of oak on the long, succulent finish.
The immensely talented Yves Cuilleron has amassed a towering reputation over his 33-year career for rendering northern Rhône wines of typicity, depth, and decadence. The Cuilleron family has been active in the Northern Rhône valley making wine since early 1920's in the hamlet of Verlieu, but it wasn't until 1947 that Yves' grandfather began to produce wine commercially. Antoine Cuilleron (Yves' uncle and immediate predecessor) gained control in 1960 and significantly extended the scope of the domaine; Yves later assumed full ownership and control in 1987. Since that time he has built an entirely new facility and the domaine is now significantly larger in scope with 52 hectares of vineyards that cover multiple appellations, including: Condrieu, Saint Joseph, Côte-Rôtie, Saint Péray and a series of Vin de Pays from the Collines Rhodaniennes. This 100% pure Syrah is sourced from vineyards in Chavanay, known for its granite-infused soils, a large majority of which are set on terraces which makes most mechanization difficult—if not impossible. Consequently, most of the vineyard work continues to be done by hand. The grapes for this Syrah were partially destemmed at harvest and fermented using indigenous yeasts in open top vats for two weeks and benefitted from regular punch-downs and pump-overs. After the alcoholic fermentation the wine was racked and aged for eight months in a combination of stainless-steel and small oak barrels (between one and four years old). The resulting wine was bottled with an egg-white fining but no filtration.