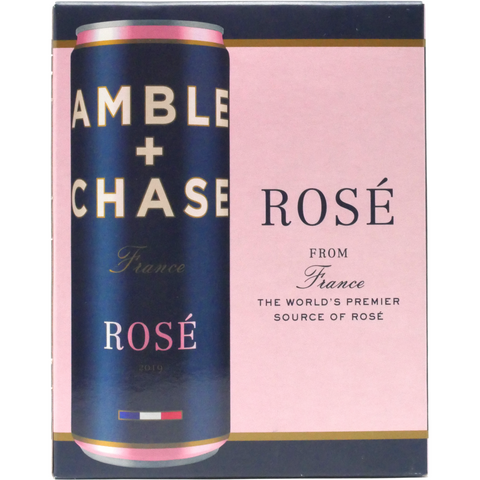 2019 Amble + Chase Rosé, Côtes de Provence, France 4-Pack (can format)
Light, invigorating and easy-to-enjoy anywhere! Cherry blossom and white raspberry aromas with juicy peach and ripe red grapefruit with refreshing acidity.

The name Amble + Chase is an homage to the winemaking process – the long growing season when the winemaker will "Amble" through the vineyard followed by the "Chase" when the grapes are ready to be harvested.