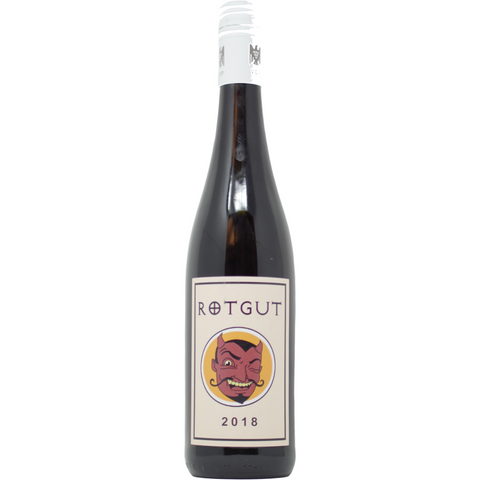 2019 Weingut Beurer 'Rotgut' Red Blend, Württemberg, Germany
Produced from organically and biodynamically-farmed fruit, this wine oozes with flavors of tart strawberries, tangy cherry juice, blood orange, barnyard, and crushed violets.
Jochen Beurer is the ex-European BMX champion, bad-boy-turned-biodyanmic-farmer who crafts wines of a sort of brutal purity: crystalline, stony, unforgiving, structured, long, mind-twisting treatise of rocks and stones.
The small estate is located in Swabia (Baden-Württemberg), at the farthest southern end of Germany. The Beurer family has farmed the land in Kernen, just outside of Stuttgart, for generations. In 1997, Jochen, his wife Marion, and father Sigfried set out on their own, making and bottling the wine for themselves. For the first two years, the winery literally was a garage. In 2003, Jochen started experimenting with organic viticulture, finally converting fully to biodynamics (Demeter certified). In the cellar, the wines undergo natural and spontaneous fermentation, usually including malolactic. The wines are not rushed to bottle, which is apparent by the release of several vintages at once. A vigneron of real consequence, we are thrilled to represent Jochen Beurer.