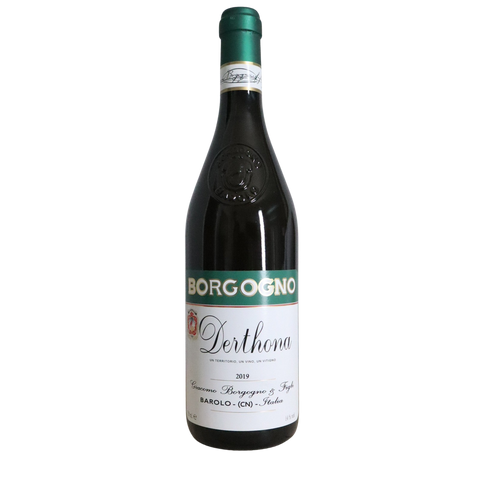 2019 Borgogno "Derthona" Timorasso, Piedmont, Italy
Attractive layers of spice and yellow tree fruit. Very pretty. Elegant with some body and power, creating a creamy phenolic palate. Excellent expression of Timorasso. Complex, balanced finish.
There are 11 units left in stock.
ABOUT THIS WINE
A white grape native and unique to the Colli Tortonesi (southeast Piemonte), that most growers in the 80s ripped out to plant the more popular Cortese (gavi di gavi). Borgogno now farms 22 hectares in eight distinct vineyard areas, producing about 5,000 cases a year.
ABOUT THIS PRODUCER

Since 1761, the most historical winery in Barolo. The underground cellars continue to represent a rare historical memory of the Langa to this day, and the wines are made according to tradition: long spontaneous fermentations in concrete tanks without the use of selected yeasts, and long periods of ageing, strictly in large Slavonian oak barrels. They cultivate their vineyards in Barolo, Madonna di Como and in the Colli Tortonesi. With absolute respect for the earth, Borgogno does not use any chemical fertilisers or herbicides, and practice only eco-friendly treatments. Borgogno is certified organic from the 2019 vintage forward. Today, Borgogno continues to be the expression of a territory and of tradition and history, always with a watchful eye on the future.