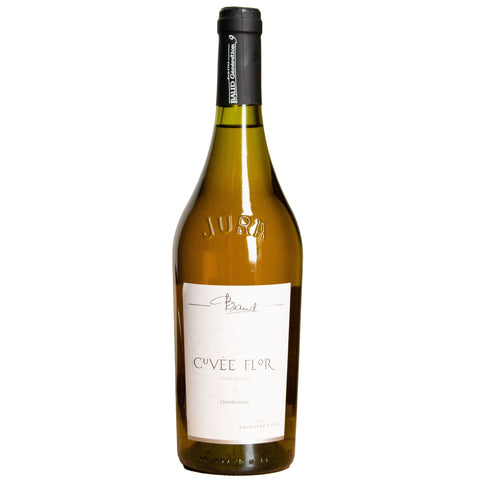 2019 Domaine Baud Côtes du Jura "Cuvée Flor", Jura, France
White flowers, plums, honey, citrus fruits, and green apples on the nose. Fresh, rich, well-balanced, and enjoyable with white flowers and citrus confirmed on the palate.
ABOUT THIS WINE
100% Chardonnay from the Jura. Soil consists of mostly marl and limestone. The density of planting is about 6500 vines per hectare. Low-temperature fermentation over several weeks. Malolactic fermentation takes place in stainless steel tanks. Wine is aged in oak barrels and is topped off to avoid oxidation.
ABOUT THIS PRODUCER
In 1978, the 8th generation started running the winery (Jean Michel Baud and Alain Baud), and gave the company a fresh boost by creating the official estate "GAEC Baud Père et Fils". Thanks to their tirelessly hardworking, the vineyard was progressively extended from 4 to 20 hectares of vines. It is currently their pride, namely to have experienced 38 harvests! Jean Michel Baud was in charge of the vineyard, as for his brother, Alain Baud, was responsible for wine-making and trade.
January 1st, 2016, is a significant turning point as the 9th Generation has taken the reins of the estate: Bastien, 23 years old, is in charge of the vineyard and the wine-making process, while Clémentine, 25 years old, is taking care of trade and management. Since their succession, the estate has grown of 3 additional hectares. So begins a new chapter.
The Baud winery currently runs 24 hectares of vines that are spread out over 3 different appellations which are geographical indications: AOC Côtes du Jura: 15.5 ha, AOC Château-Chalon: 3.5 ha, and AOC L'Etoile: 3 ha.
The estate achieved the Terra Vitis certification in 2014 for its eco-friendly work and environmental preservation.