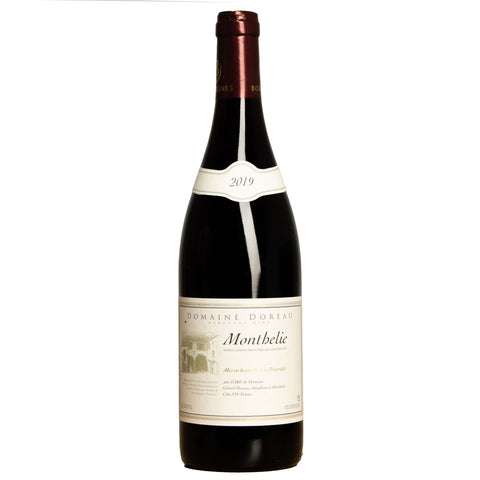 2019 Domaine Doreau Monthélie, Burgundy, France
Garnet red, tannic, and fruity. Drink between 2 and 8 years.
ABOUT THIS WINE
Manual harvest. Natural fermentation for 10 days, with pump overs and daily punch downs. 100% Pinot Noir.
ABOUT THIS PRODUCER
Domaine Doreau is in Monthélie, a village in the Côte de Beaune sub-region of Burgundy, 30 miles southwest of Dijon in eastern France. The small estate has been passed down from father to son since the end of the 19th Century. It all began with Pierre Doreau who came to the region to help growers replant vines destroyed by phylloxera. At the same time, he acquired a few plots of land for himself.
Over the years, sons of sons, accompanied by their wives, have assumed control of the business. Today, Jérôme and Emilie Doreau manage the vineyard and the cellar. In 2019, the six-hectare organic estate obtained High Environmental Value certification (level 3), demonstrating their respect of the environment and commitment to sustainable viticulture.
The Doreaus practice Guyot pruning and sometimes Royat cordon pruning, limiting the yield by leaving only eight eyes per stock. The vines are plowed from March to July, allowing natural vegetation cover the rows the remainder of the year. Harvesting is manual with fermenting in vats with pumping over and daily punching.
Aging in French oak barrels (ten percent in new barrels) lasts 12 to 15 months imbuing the wines with elegance, finesse, and a slight woody taste. Once the malolactic fermentation is complete, the wines are racked. At the end of the aging, the wines are unified in vats before being estate bottled.