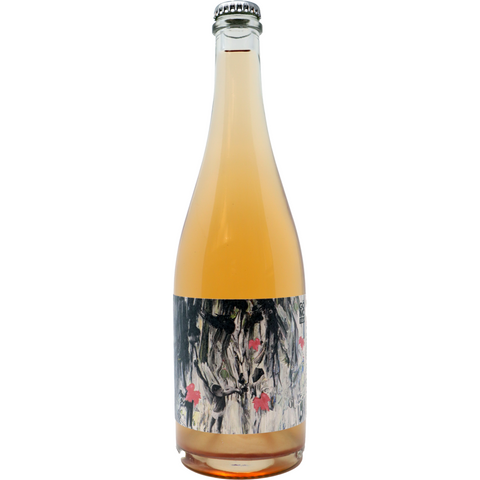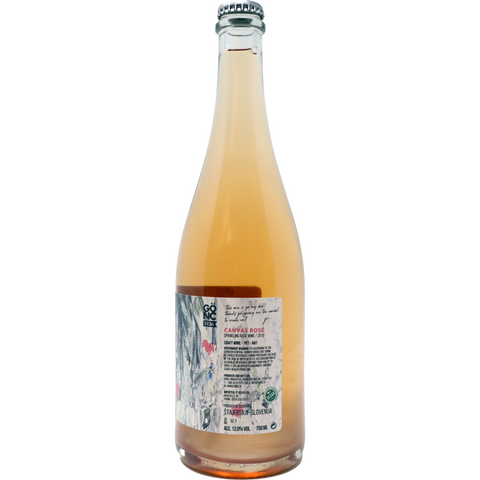 2021 Gönc Winery "Canvas Rosé" Pétillant Naturel, Štajerska, Slovenia
On the nose there's loads bright red cranberry and raspberry fruit. On the palate, very lively bubbles splash forth, with an aroma of wildflower petals, and flavors of strawberries and cream. 100% Pinot Noir
ABOUT THIS WINE
Organically grown Pinot Noir. Single fermentation in bottle with crown cap, five months bottle aging.
ABOUT THIS PRODUCER

Gönc winery is a family tradition going back to the year 1936 when Peter Gönc's great grandfather built their first wine cellar and planted the vineyard around it in the small town of Dobrovnik in Slovenia. After World War II his grandfather moved to the city Ptuj where he started working in the Ptujska Klet – Ptuj wine cellar as a cellar cleaner and worked his way up to head winemaker and CEO of the oldest winery in Slovenia now know as Pullus.

Peter's father worked at the same winery, but on the side he also planted 24 acres of vineyards to keep up the family tradition (now 28 acres total). When Peter came of age they built a new cellar in Ptuj and started Gönc again. Peter is the 4th generation of winemakers and winegrowers in the family. Farming is organic, and all the wines receive little to no added sulfites at bottling. Despite this minimal intervention, the wines are even more stable and long lasting, even once open, making them ideal for restaurants or wine bars pouring by the glass.

Fun fact: Gönc is actually a name for a barrel that they produce in Hungary, from whence the Gönc family hails, that's 136 liters volume. The 136 dots on each bottle of their wines are in tribute to the family's long history in the area's wine community.