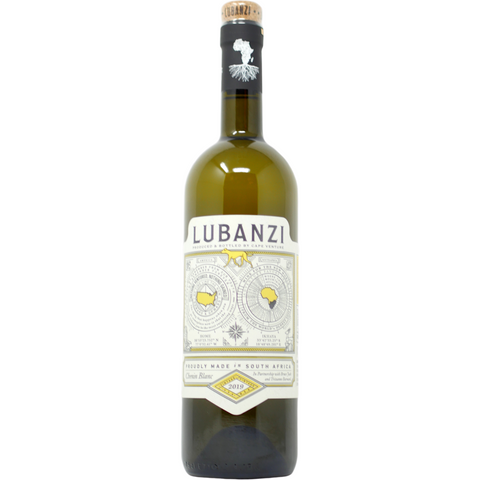 2020 Lubanzi Chenin Blanc, Swartland, South Africa
This Chenin Blanc is round and fleshy, with notes of green apple, white peach and apricot. A great wine to pair with food, try it with scallops, crab cakes, frittatas or mild cheeses.
Named for a wandering dog who led 'em 6 days & 100 miles hiking across South Africa's wild coast, Lubanzi Wines is the product of some amazing travels throughout South Africa and an inclination to do some good in the world. The project is a collaboration between two young American travelers and a consortium of winemakers, farm laborers, and humanitarians in South Africa. With roots in adventure and global citizenship, Lubanzi operates as a social enterprise bringing the wines of South Africa directly to the American table & trying to build relationships, inspire community, and improve the world along the way.