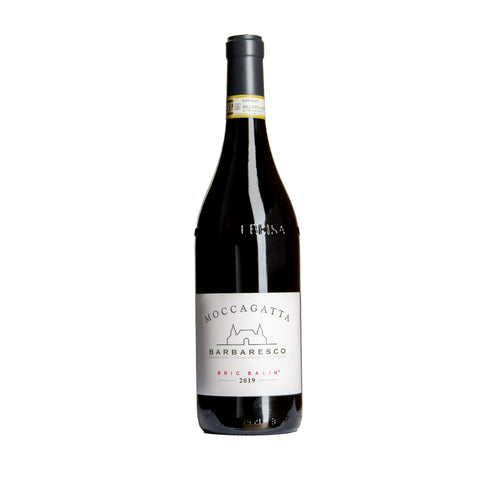 2019 Moccagatta Barbaresco "Bric Balin", Barbaresco DOCG, Piedmont, Italy
Well-marked by vanilla and toasty oak, this red supports cherry and currant flavors with vivid acidity and assertive tannins. Reveals ample fruit, ending with a hint of mint on the lingering finish.
ABOUT THIS WINE
Fermented in thermo-conditioned steel tanks. Aged in French oak barriques for eighteen months and in the bottle for another nine months.
ABOUT THIS PRODUCER
The Moccagatta estate, founded by the Minuto family in 1952, has taken outstanding qualitative leaps since the 1980's. Adoption of barrel fermentation and aging in small French oak; severe pruning and grape thinning; employment of sophisticated cellar equipment and careful fermentation-maceration techniques: all this and more have poised Moccagatta at the forefront of quality winemaking in Barbaresco.