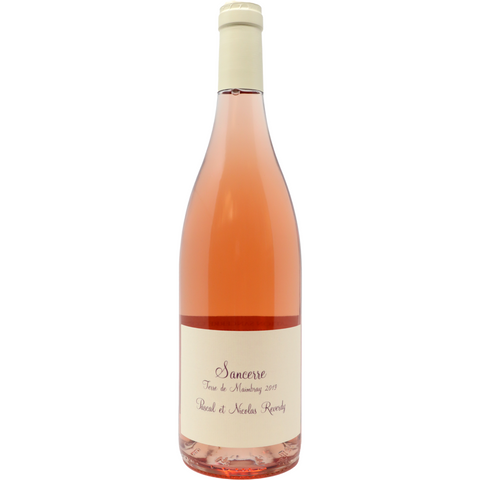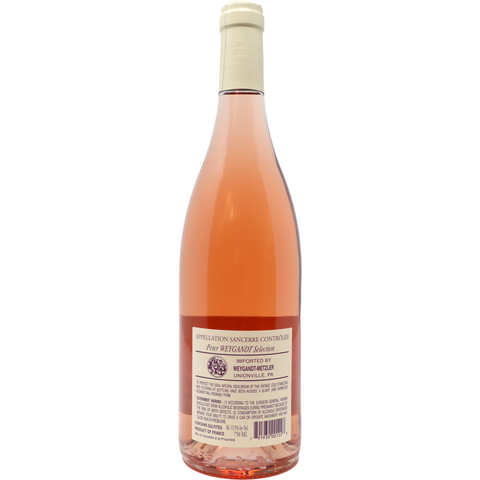 2019 Pascal & Nicolas Reverdy Sancerre Rosé, Terre de Maimbray, Loire Valley, France
A pretty bouquet of white cherries, a touch of tangerine, limestone, a touch of watermelon and a topnote of citrus blossoms. On the palate the wine is bright, full-bodied, focused and rock solid at the core, with superb backend mineral drive.
Nestled in a valley surrounded by chalk hills nearly mountain-like in steepness, the tiny hamlet of Maimbray is a humble looking village, forming right angles with neighboring Chavignol and Verdigny. Here Pascal and Nicolas Reverdy bootstrapped their operation from the ground up, year by year, having begun with almost no capital.
Tragically, Nicolas was killed in an accident in the vineyards in late November 2007, but his wife Sophie has joined Pascal and his wife, Nathalie, in the enterprise and works full-time in the vines with Pascal. The soil here is almost pure Terres Blanches - fossilized Marne/Kimmeridigian limestone and clay. The yields are low, about 50 Hl/Ha, with excellent natural ripeness and concentration of mineral character.