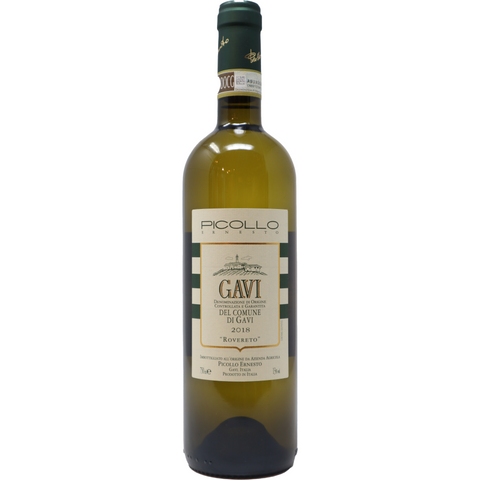 2019 Picollo Ernesto Gavi di Gavi "Rovereto", Piedmont, Italy
The palate suggests white grapefruit, crunchy fennel, pear, and menthol. Refreshing acidity, fresh herbal notes, and a flinty mineral undercurrent leave the palate refreshed.
Based on the Cortese grape, Gavi is the Piedmont's most celebrated white wine, and the one of only a handful of Italian white wines to be honored with full D.O.C.G. status. Spotlighting 30-year-old fruit from Gavi's grand cru slopes around the village of Rovereto, Ernesto Picollo effortlessly balances the minerally essence of Gavi with a deep, vibrant core of fruit.