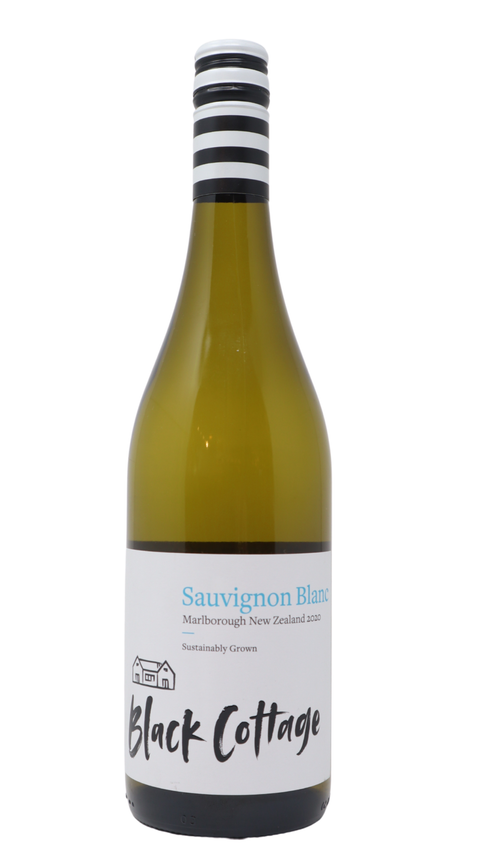 2022 Black Cottage, Sauvignon Blanc, Marlborough, New Zealand
An outlier in the New Zealand Sauv Blanc category, this wine leads with minerality and not over-the-top fruit. Classic character with grapefruit and gooseberry, balanced nicely with a salty mineral character that keeps you coming back for more.
There are 7 units left in stock.
Nestled amongst vineyards and olive trees and lying alongside Marlborough's Opawa River, talented, young Owner/Winemaker David Clouston uses the black cottage to host international guests and friends alike. Days are spent playing croquet, clay bird shooting, cooking fresh fish on the BBQ and drinking delicious wine. The company is fun, life is good. Welcome to Black Cottage… You will not want to leave.
Female winemaker, Sanna Sander makes this wine from two unique vineyards in Marlborough. 100% Certified Vegan, 100% Certified Sustainable, 100% Crushable.