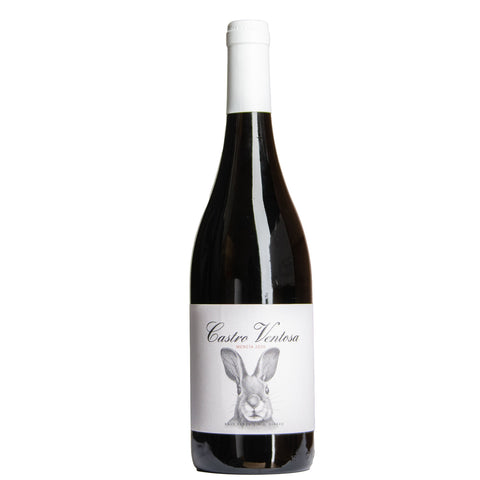 2020 Castro Ventosa Mencia "Joven", Bierzo, Spain
Very pure and authentic expression of Mencia, with focused tart fruit, a touch of smoke, and a very mineral-driven finish. Deliciously drinkable and juicy.
ABOUT THIS WINE
The 2020 Joven fermented in stainless steel and matured for one to 3 months un used 5,000-liter oak vats - all the parajes separately - and was then blended into one wine. It's varietal and fresh, showing the juicy character of the clay soils from Valtuille. It's more fruit-driven, more grapey.
Produced from some of the rare sandy/chalky soils in the region at elevations from 1700-2000ft. 40-60 year old vines. Vinified in stainless and bottled with no oak treatment. Brilliant and juicy.
ABOUT THIS PRODUCER
Atop the hill overlooking the village of Valtuille de Abajo lies the ancient Roman fortification of the Castro Ventosa- the Castle of the Winds. Since 1752, the Perez family has owned and farmed vineyards around the ancient ruin, and has taken its name for their vineyard domain. With about 195 acres under cultivation, the Perez family is the most important grower and winemaker in the region. While the wines have been spectacular for generations, since 2018 the winemaking has been largely under the guidance of Raul's son Gabriel, whose deft winemaking has resulted in wines of even greater finesse, delicacy and brilliance.