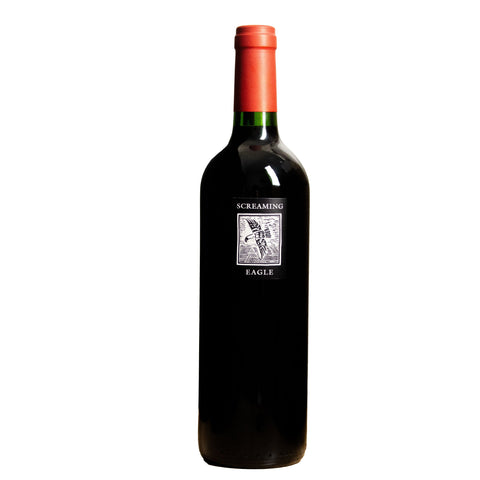 2020 Screaming Eagle Cabernet Sauvignon, Oakville, Napa Valley, California, USA
Dark blue/purplish fruit, lavender, menthol, spice, leather and a soft touch of all fill out the layers effortlessly.
ABOUT THIS WINE
The 2020 Screaming Eagle is one of the great surprises of the year. Energetic and vibrant in the glass, the 2020 offers a bit more energy than most readers are likely used to. All the elements are so well balanced.

ABOUT THIS PRODUCER
Considered the absolute "Cult Domaine" from California, this very small domaine was founded in 1986 when local Jean Phillips bought some vineyards. It was at the encouragement of Robert Mondavi that he decided, instead of selling his fruit for a decent price, to make his own wines. The rest is history.
Screaming Eagle's first winemaker was Heidi Patterson Barrett, who nowadays makes the - also cult - wines of Amuse Bouche and is the partner of Bo Barrett of Chateau Montelena. Quite a small world, that Napa Valley! The young top talent Nick Gislason has been the winemaker of Sceaming Eagle for several years now. Interesting detail is that Gislason just graduated from U.C. Davis and was only 26 years old when he started at the winery, where he first worked under the wings of Napa's superstar Andy Erickson for a while, but where he is in charge now.
In addition to the two red wines Screaming Eagle Cabernet Sauvignon and The Flight, Screaming Eagle also produces a white wine from Sauvignon Blanc grapes. Entirely in the tradition of Screaming Eagle, this wine is extremely rare and quite pricey.