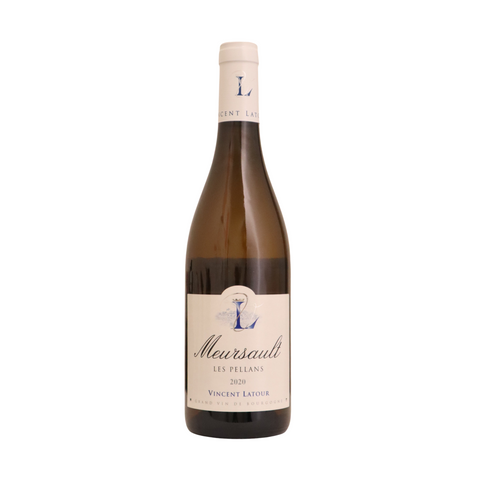 2020 Vincent Latour Meursault "Les Pellans", Burgundy, France
Brilliant with very light straw reflections. Nose has white flowers with a note of honey, candied white fruit, pear and apricot. Palate is dense, rich and generous
ABOUT THIS WINE
Les Pellans climat is on the Puligny side of Meursault. It gives Meursault richness with more intensity and more high tones.
ABOUT THIS PRODUCER
Since 1792, the Latour family has been producing one of the world's greatest white wines: Meursault. In 1998, Jean Latour gave way to Vincent and his mother, and they created the Domaine Jean LATOUR LABILLE ET FILS.
Vincent's wife, Cécile, joined them in 2004 after obtaining a BPREA at the CFPPA in Beaune. They had the opportunity to expand the estate with prestigious appellations such as Pommard, St Aubin village and 1er cru les Frionnes, Volnay, Chassagne Montrachet 1er Cru Morgeot as well as Meursault Village, Narvaux and Pellans.
In 2008, Vincent and Cécile created a trading company "Maison Vincent Latour" in order to complete the range with Puligny Montrachet, Chassagne Montrachet les Benoîtes, St Romain, Corton Charlemagne and Meursault 1er Cru Genévrières.
In 2009, Cécile opened a charming and very comfortable 3 épis Gîte de France gîte with an exceptional view of the Murisaltien vineyards, the gîte des Meix sous le Château or "Cécile's house" as some of her very loyal customers say!
In 2011, following the departure of Vincent's mother, the estate changed its entity and took the name of its winemaker, the estate became DOMAINE VINCENT LATOUR.
In 2019, the estate embarks on major changes, Vincent and Cécile build 3 new cellars and a new vat house in order to further improve the quality of the wines produced and to optimise the team's work.