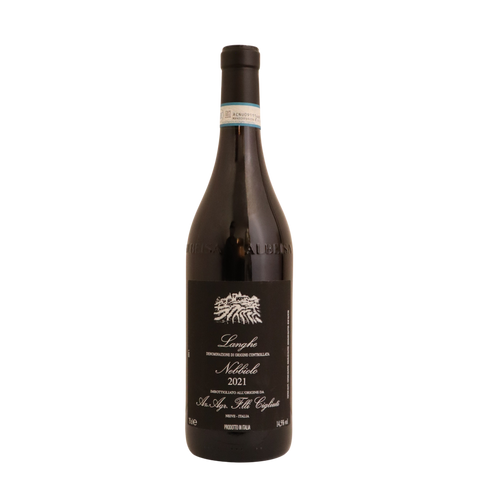 2021 Az. Agr. Fratelli Cigliuti Langhe Nebbiolo, Piedmont, Italy
Lovely pure red fruit and floral perfume, strawberries, cherries, damson, roses. Strawberry juice, cherries, rich full tannins, sleek rich and delicious acid, with lovely floral back notes.
ABOUT THIS WINE
The Nebbiolo in this wine actually comes from Bricco di Neive vineyards in Barbaresco, Piedmont. It just does not go through the minimum aging of 2 years for "Barbaresco" so the wine is considered a Langhe. The vines grow on guyot espalier vines, and the wine is aged in stainless steel and Slovenian oak barrels. Pair this wine with pasta with meat sauces, fried or mixed grills, and medium cheeses seasoning.
ABOUT THIS PRODUCER
Neive, where the Az. Agr. F.lli Cigliuti is a splendid medieval village located in the Langhe, about 12 km from the famous town of Alba. It has been included in the club of "The most beautiful villages in Italy". Renato Cigliuti is a real farmer, one of the genuine ones. His face is wrinkled by the sun, his hands furrowed by work, the clear eyes of someone who has lived a life outdoors and still has many things to teach. Only 7 and a half hectares, which Renato looks after every day of the year since he was a child. A man who continues to work hard every day, taking care of his vineyards and cellar. A shy person who does not like to appear: if you want to know him you have to come and find him in his vineyards in Serraboella. He is a producer, therefore known above all to those who are looking for wines that express the identity of the territory where they are born and of those who produce them.