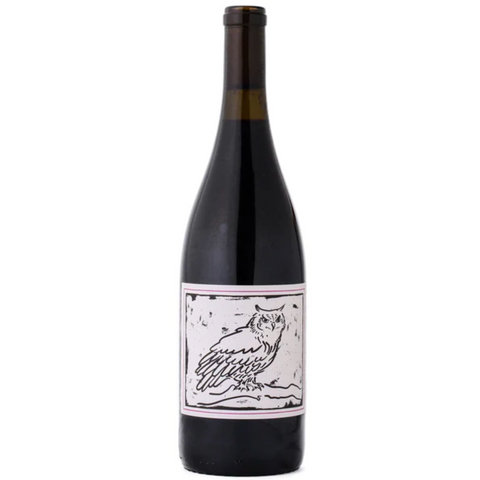 2021 Brij Wines "Nithya" Red, Carmel Valley, California, USA
Inspired by Cabernet Franc from the Loire Valley the 2021 Nithya Massa Vineyard is a blend of 50% Cabernet Franc and 50% Malbec. It has aromas of red and black currants bell pepper violet cracked pepper and graphite. The medium-bodied palate has a deep core of pleasantly herbal fruits chalky tannins and energetic acidity finishing long and layered. I love this bright crunchy style! This comes from vines originally planted in the 1970s in the Carmel Valley.
There are 18 units left in stock.
ABOUT THIS WINE
A Touraine-inspired red blend of Cabernet Franc (50%) &
Malbec (50%) 
ABOUT THIS PRODUCER
The roots of Phelan Farm stretch back to the founding of the Phelan family homestead a few miles from the Pacific on Steiner Creek in 1851, just after California became a state. Inspired by his land's potential to grow great grapes, Greg Phelan planted Chardonnay and Pinot Noir vines on their own roots in 2007, choosing four sites within the farm best suited to viticulture.

Raj Parr's introduction to Greg and Phelan Farm ten years later sparked a new vision for the vineyards focused on creating a healthy ecosystem for the vines through regenerative farming practices. To support this model, Raj & Greg focused on diversifying the vineyards with a selection of cool-climate vines from all over Europe—particularly the Jura and Savoie—while retaining many of the original plantings. Today, through some of the varietals may be different, the vineyards all retain their original names to pay homage to the Phelan family.