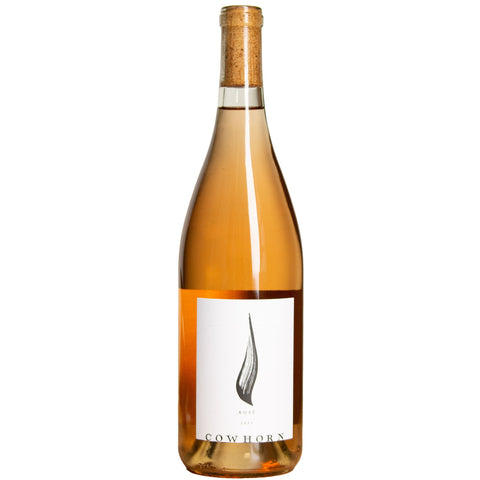 2021 Cowhorn Vineyard & Garden Rosé, Applegate Valley, Rogue Valley, Oregon, USA
Bright red strawberry and raspberry with herbal components.
ABOUT THIS WINE
This unique rosé was crafted with Grenache and Tempranillo grapes, both of which bring something special to the table. These varieties were picked at peak ripeness and fermented separately in neutral French oak. Once blended, they create a complex wine with strawberry, red plum, and the added complexity of ripe figs and fresh culinary herbs.
ABOUT THIS PRODUCER
Cowhorn Vineyard & Garden grows grape varietals that are historically associated with the Rhône River wine region of France: Syrah and Grenache for red wine, and Viognier, Marsanne, and Roussanne for white wine. All of Cowhorn Vineyard & Garden's wines are made with 100% estate-grown fruit from 25 planted acres, receiving more than 100 90+ scores over the years.
A certified biodynamic winery and farm, Cowhorn Vineyard & Garden is nestled in the fertile Applegate Valley of southern Oregon, just a few miles north of the California border. Cowhorn's nature-focused farming and harmony with the ecosystem as a whole provide a site-specific wine that represents a sense of time and place. Vinified using a low-intervention approach, the result is an unmistakable wine that reflects the healthy, nutrient-rich vineyard from which it comes.

Their biodynamic, nature-focused approach contributes to the many dimensions of richness and complexity in our wines.