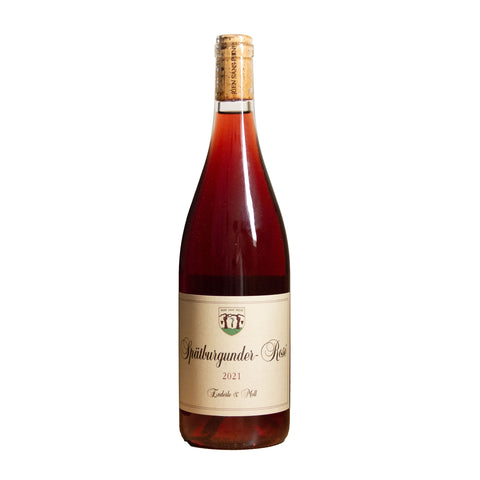 2021 Enderle & Moll Spätburgunder Rosé, Baden, Germany
Light but deep, structured and beautiful. a perfect mixture of elegance and eccentricity. Bracing acidity, vigorous floral bouquet. Balanced and approachable. Highly gulpable.
There are 3 units left in stock.
ABOUT THIS WINE
The Spatburgunder Rosé is always one of the most beguiling and transfixing wines from E & M. It has the making of a perfect party guest — a fun fresh side plus depth if you dig and pay attention. From 50 year old vines on limestone and sandstone. this sees 5 days of maceration on the skins before being pressed into barrel. Lightly filtered, and almost no sulfur added (11mg free SO2).
ABOUT THIS PRODUCER

This estate is really just two guys, a tiny cellar, a few hectares of old vines and a hell of a lot of buzz – even Jancis Robinson has called them "cult." Farming some of the oldest vines in Baden, Sven Enderle and Florian Moll craft complex, earthy and superbly detailed Pinot Noirs that will completely redefine how you view German reds, to say nothing of their stunningly textural yet buoyant and defined skin-contact white wines. They are one of the first German red wine producers to emphasize lightness, transparency, finesse. They are the benchmark producer for natural, Burgundy-esque German Pinot Noir, period, end. The white wines, though a small part of their production, are revelations in skin-contact whites; transparent and energetic. Farming is organic/biodynamic, no additives, no filters, minimal sulfur.