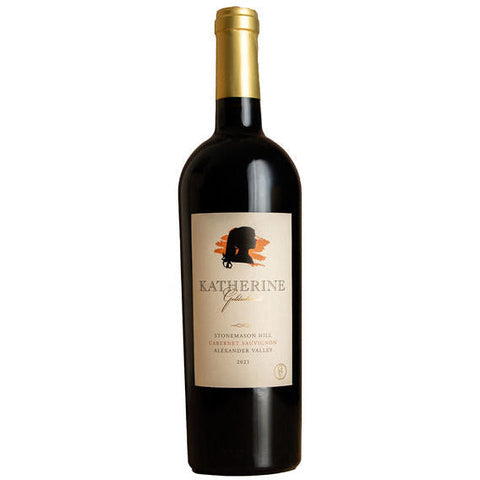 2021 Katherine Goldschmidt "Stonemason Hill" Cabernet Sauvignon, Alexander Valley, California, USA
Deep purple with a red middle with prevalent aromas of blueberry and dark cherry. A concentration of wild blackberries, bittersweet chocolate, maple with round supple tannins. While the wine shows off its generous structure and firm tannins, the finish is luxurious and velvet-like as it gracefully ends. Drink now through the next 10 years.
There are 7 units left in stock.
ABOUT THIS WINE
This is the very popular, value-oriented Cabernet by Nick Goldschmidt and his daughter, Katherine. Nick has farmed the Crazy Creek Vineyard since 1989 and loves the style and power it achieves. Perfect for casual dining and discerning tasters looking for a wine with lots of personality and style.
ABOUT THIS PRODUCER
Made in tandem by Nick and his middle daughter, Katherine, this very popular Cabernet Sauvignon has become a close family tradition over the years. The 2018 vintage marks a transition to an incredible new vineyard called Stonemason Hill. Located in Alexander Valley, this aptly-named site has large rocks leading up to a stone-walled terrace. Complex and elegant, this vineyard's beautiful gravel loam soil with mature vines—many over thirty years old—is ideally suited for the style and winemaking techniques which have made this wine so successful for us. A proprietary name rather than a single-vineyard wine, the Katherine Cabernet is perfect for casual dining and discerning tasters looking for an elegant drop with loads of personality and style.