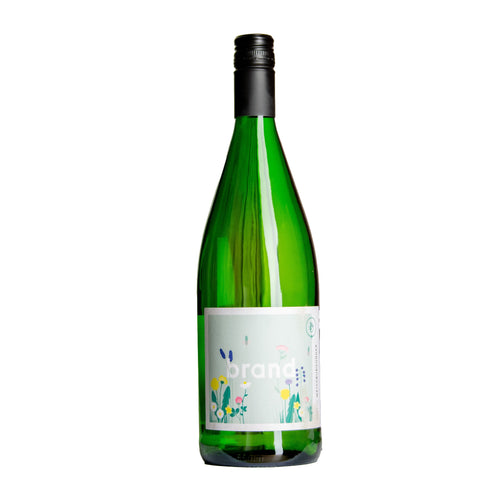 2021 Weingut Brand Weissburgunder Trocken, Pfalz, Germany 1L
The Perfect Summer White Wine! Dry, crisp. light and aromatic. Easy to drink but far from a simple wine, this one smells of wildflowers, Granny Smith apples, and mixed citrus. The palate is dry, high-toned, and energetic. In addition to the green apple and citrus notes, there's also a well integrated, rocky minerality nuance that flows through the wine.
ABOUT THIS WINE
Weissburgunder is the German name for Pinot Blanc, and the Brand brothers have made a wine that is dangerously drinkable. Even better, it's certified organic and it comes in a 1 liter bottle, giving you an extra glass or two. Weissbugunder (Pinot Blanc) does incredibly well in Germany, producing wines that are great at the table with food but also wonderful as aperitifs. The grape is also responsible for some of Germany's top values, and this is one of them.
ABOUT THIS PRODUCER
The Brand family have been producing wine in the Pfalz region for five generations. Their vineyards are in and around the village of Bockenheim, in the northern part of the region. The limestone-rich, rocky soils found here are ideal for producing white wines that are focused, pure, and mineralic.
Since taking over for their father, Daniel and Jonas Brand immediately transitioned to organic viticulture, gaining certification in 2017. The brothers also incorporate biodynamic treatments and bottle all of their wines with tiny doses of sulfites. This healthy approach in the vineyards is one that the Brothers Brand believe produces better tasting wines. When you taste this one, I think you'll agree.