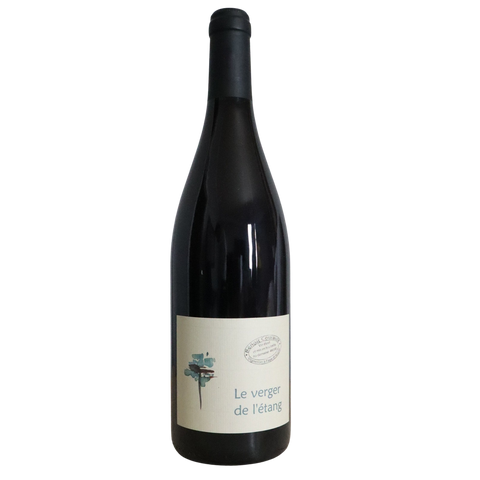 2022 Benoit Courault "Verger de L'Etang" VDF, Loire Valley, France
A delightful blend of Grolleau and Pineau D'Aunis vinified with minimal extraction to preserve the beautiful cherry/berry fruit.
There are 7 units left in stock.
ABOUT THIS WINE
This Grolleau/Pineau d'Aunis is amazing, precise, elegant, and with a lot of finesse. This is the second release of Verger de l'Etang, which was supposed to end after the first, and we could not be more happy, Benoit made the decision to continue this fabulous cuvee. Aging in tanks, bottled with a little bit of SO2.
ABOUT THIS PRODUCER
Benoit Courault is a young and established vigneron in Faye d'Anjou, a little village south of Angers along the Layon River. Not a son of a winemaker, early on, Ben decided to study wine. He went to Beaune. From 2003 until 2006, he worked with the famous vigneron Eric Pfifferling from Domaine L'Anglore in Tavel. 

Back in his native Loire, he found 5ha of vineyards and started his estate in 2006. Benoit's aim is to propose authentic wines of excellent quality produced with a constant concern for the natural balance of life cycles, a statement that you will find on his label "Vignes cultives dans le respect du vivant". Ben's practices are simple and traditional, organic farming, use of the horse, natural vinification, very little use of sulfites, no fining, and no filtration.