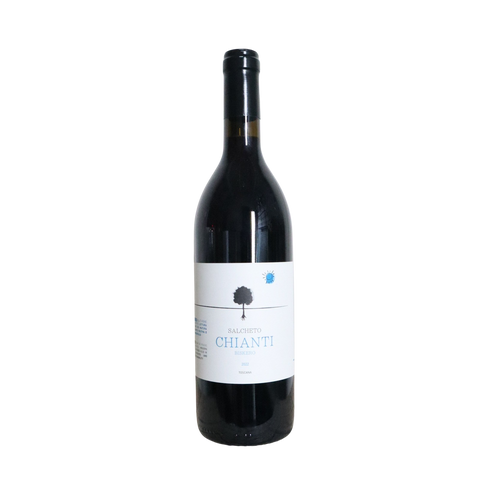 2022 Cantina Salcheto "Biskero", Chianti, Tuscany, Italy
A bright, fruit-filled style, boasting black cherry, plum and light earth notes. A moderate finish caps this off.
ABOUT THIS WINE
The 2022 vintage is marked by a new but nealry consolidated climatic condition, characterized by extreme heat and drought, albeit alleviated by an almost ideal end of season. The wines, while managing to maintain the right freshness, are once again intense and robust.
ABOUT THIS PRODUCER
Salcheto is a sustainable winery sitting in the heart of Tuscany with a breathtaking view of Montepulciano. Including great examples of Vino Nobile di Montepulciano they also offer terroir and Sangiovese oriented organic and natural wines. Salco means the willow tree in the ancient Tuscan language, an important plant for wine territories throughout history as its branches were used to bind the vines. Salcheto is the name of the stream, which springs at the foot of the town of Montepulciano and winds through a valley where willows abounded. This stream is the boundary of our organic and biodynamic estate, rooted in the historic district of Vino Nobile, in the southeast of the Siena province of Tuscany. The willow tree, a species that we continue to replant at the winery, also contributes to the winery's energy independence, is today prominently represented in our logo as part of our commitment to environmental sustainability.