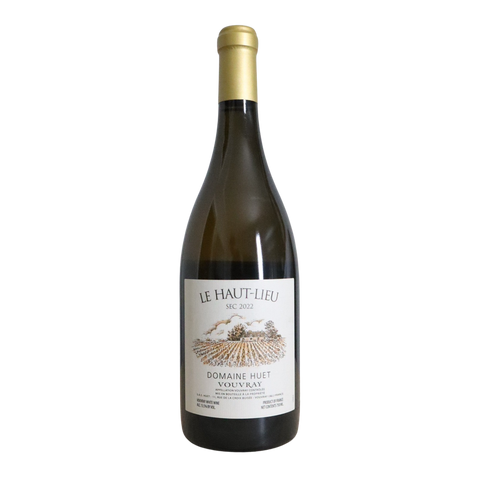 2022 Domaine Huet Vouvray Sec "Le Haut-Lieu", Loire Valley, France
The nose is pure, fresh, and chalky, uniting florals and green citrus. On the palate, it is full-bodied, ripe yet mineral-rich. The palate is powerful and elegant; fine, tense, and nervy.
There are 6 units left in stock.
ABOUT THIS WINE
The original Huet vineyard is nearly 9 hA. It has the richest soils of the domaine's three crus—a deep limestone-clay—and the wines are generally the estate's most approachable. In some vintages, small quantities from nearby estate parcels may be added to Le Haut-Lieu.
ABOUT THIS PRODUCER
Domaine Huet's iconic estate's three parcels—Le Haut-Lieu, Le Mont, and Clos du Bourg—compose most of Vouvray's première côte. They were an early adopter of biodynamic farming and stand as a model for small producers around the world.
Le Haut Lieu is Huet's original vineyard, lying slightly higher and further from the Loire than the other two parcels, and produces the most open and accessible of their wines, with broad richness and a tropical-inflected palate. Even though this is structured to age for multiple decades, it's definitely the most approachable now—an exceptional pairing with beautifully ripe cheeses or as its own after-dinner treat.