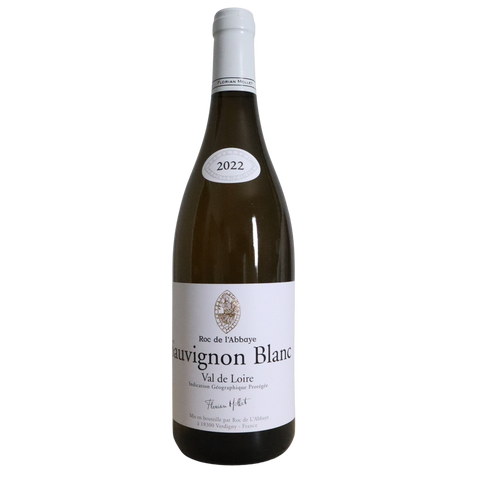 2022 Roc de l'Abbaye Sauvignon Blanc, Val de Loire IGP, Loire Valley, France
Selected from the Oisly vineyards close to the Cher River to ensure freshness and intense aromatics in this Loire Sauvignon Blanc. These grapes receive the same rigorous selection, vinification, and maturation as the ones from Sancerre and Pouilly-Fumé. The resulting wine is vibrant and fresh with white fruits, pear, and apricot and finishes with trademark minerality and balanced acidity.
There are 3 units left in stock.
ABOUT THIS WINE
Made from grapes grown on the 'Oisly' plateau, in the heart of the Touraine region, this wine is an excellent benchmark of 'Loire Sauvignon Blanc', distinguished by its aromatic style and lively palate.
ABOUT THIS PRODUCER

Nestled in the heart of Sancerre, in the village of Saint-Satur sits Domaine Roc de l'Abbaye. With winegrowing origins dating back to the 11th century, the Domaine's vineyards are heavy in Silex, a coveted soil type found in only 15% of the vineyards in Sancerre. The winery's distinctive style and terroir produces wines with amazing minerality, acidity and precision with trademark smoky notes.
Helmed by the Mollet family for several generations, today the domaine is run by Winemaker Florian Mollet. Since taking the helm in 2000, he has developed the winery's legacy, building a modern cellar and expanding the family estate to 42 acres.