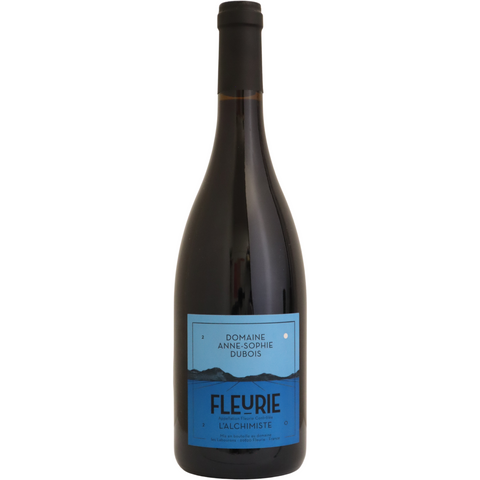 2020 Anne-Sophie Dubois Fleurie 'L'Alchimiste', Beaujolais, France
Fruit is 100% destemmed and hails from 40+ year old vines. The wine then ages in a combination of cement and oak barrels and is bottled unfined and unfiltered.
Anne-Sophie Dubois comes from the Champagne region in France. Her parents have 3 hectares in Sezanne, but when they wanted to expand and offer their two kids more opportunities, they purchased an 8-hectare plot in Fleurie, where most of the vines had quite a bit of age on them, some exceeding 60 years old. Anne-Sophie took over this domaine in 200, after internships at Roblet-Monnot in Volnay, and at various Champagne producers. Her early years here were marked with difficulty due to hail decimating her vines. But she persisted. She farms organically, and has a delicate touch in the cellar, with an emphasis on elegance and purity of fruit. Her wines undergo long macerations, fermentations are with wild yeasts, and there is no new oak, no filtration or fining, and no pumping – just gravity.