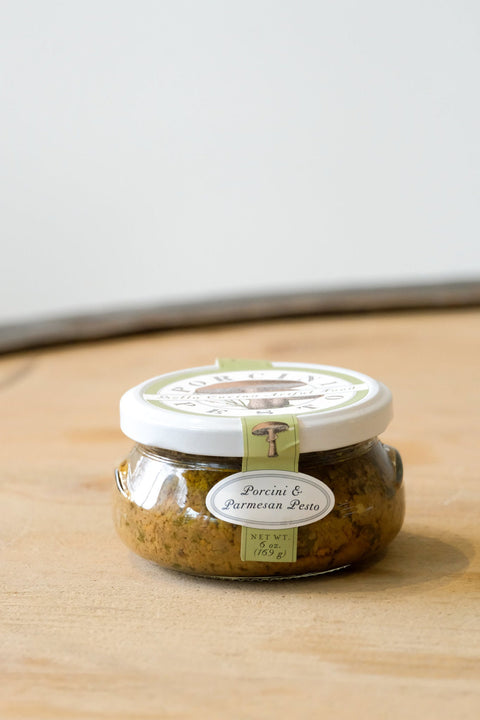 Bella Cucina Porcini & Parmesan Pesto, 6 oz.
Porcini and Parmesan Pesto is a thick, hearty pesto combining Italy's most treasured ingredients. We love it stuffed under the skin of chicken breasts, made into a compound butter for steak, or warmed up as a dip or spread with fontina cheese.
INGREDIENTS: Dried Porcini Mushrooms, Parmesan Cheese, Olive Oil
ABOUT BELLA CUCINA
Bella Cucina Artful Food is an award-winning product line sold all over the world. With an appreciation for beauty and a sensibility for classic, yet innovative flavors, Bella Cucina makes products in Georgia by hand, in small batches in the traditional European hand-crafted way. The beauty goes beyond the good taste of the food. With an eye for artful and aesthetically arresting packaging. In recent years, Bella Cucina has grown from an artisan-food company that is an authentic artistic expression of its creator, Alisa Barry. Winning numerous prestigious industry awards, Bella Cucina has garnered the attention of the media over the years. A highlight has been a feature on Oprah's most popular "Favorite Things" show (twice!), O magazine, Food & Wine, Martha Stewart Living, Better Homes & Garden, and Cooking Light.