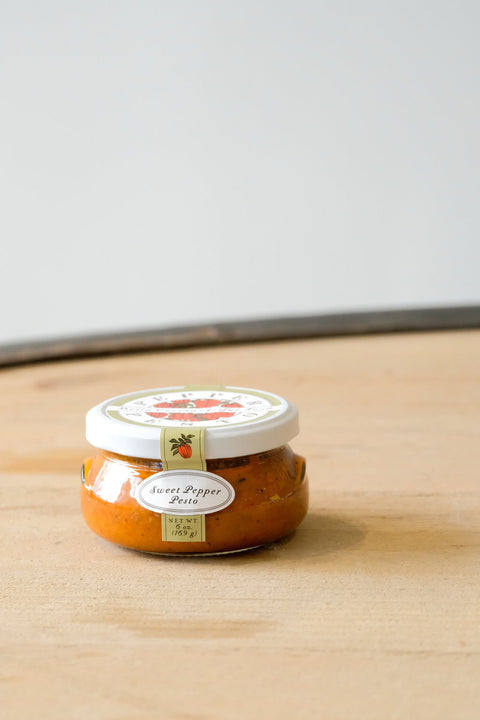 Bella Cucina Sweet Pepper Pesto 6oz
Miniature red and yellow bell peppers from Texas are roasted and mixed in a balsamic and caper vinaigrette for a flavorful condiment. Slice and serve over fresh goat cheese for an elegant party appetizer, or use whole on a roast chicken sandwich.
There are 5 units left in stock.
ABOUT BELLA CUCINA
Bella Cucina Artful Food is an award-winning product line sold all over the world. With an appreciation for beauty and a sensibility for classic, yet innovative flavors, Bella Cucina makes products in Georgia by hand, in small batches in the traditional European hand-crafted way. The beauty goes beyond the good taste of the food. With an eye for artful and aesthetically arresting packaging. In recent years, Bella Cucina has grown from an artisan-food company that is an authentic artistic expression of its creator, Alisa Barry. Winning numerous prestigious industry awards, Bella Cucina has garnered the attention of the media over the years. A highlight has been a feature on Oprah's most popular "Favorite Things" show (twice!), O magazine, Food & Wine, Martha Stewart Living, Better Homes & Garden, and Cooking Light.