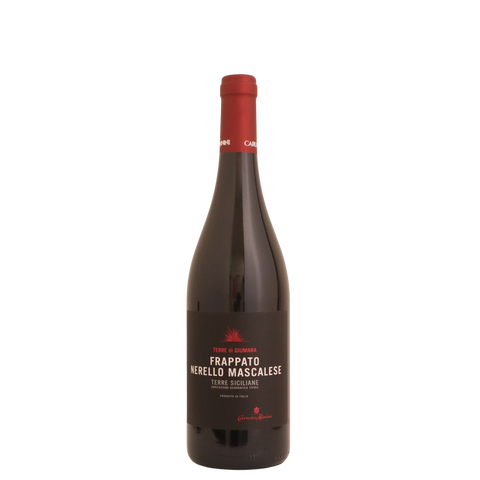 2021 Caruso e Minini "Terre di Giumara", Sicily, Italy
A blend of two native red grapes that makes for a lively wine, aromatic and refreshing on the palate. Destemmed fruit is fermented in steel tanks. One third of the blend sees a short period in barrel.
There are 9 units left in stock.
ABOUT THIS WINE

A balanced blend of these two different grapes from Sicily highlighting the different tannin structure and combination of tart fruit and earth. 
Certainly suitable to accompany both meat and fish. Excellent with medium hard cheeses.

ABOUT THIS PRODUCER
Caruso e Minini is a joint venture between two families and two different stories that merge when Stefano Caruso, the third generation of winemakers, meets Mario Minini, owner of a marketing company in Northern Italy.
Together, back in 2004, built the foundations of Caruso & Minini, a state of the art winery in Marsala, a city at the extreme part of western Sicily.
It is an ambitious challenge, which sees as protagonists the Caruso family's agricultural tradition and the Minini sales expertise. A Winning bet because, to date, wines reach fans in more than 30 countries around the world.
Tradition and competence, with a look into the future. In fact, today Stefano is flanked by his two daughters Giovanna and Rosanna who are actively taking part in the daily work at the winery. Management in pink that has brought a breath of freshness among the barrels.