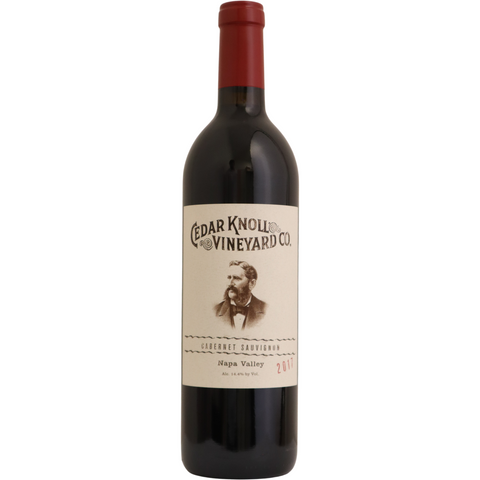 2017 Cedar Knoll Vineyard Co. Cabernet Sauvignon, Napa Valley, California
A classic Napa Valley Bordeaux style. Distinctively smooth and elegant, the wine boasts restrained deep, dark fruit notes that unfold into a marathon-like finish. It can be drunk now or laid down for up to 15 years.
ABOUT THIS WINE

Upwards 80% Cabernet Sauvignon with a tiny blend of Merlot, Petit Verdot, and Cabernet Franc. This is a well revered Palmaz Project (Julio Palmaz also know for inventing the Palmaz coronary stent.) Cedar Knoll Vineyards was once best known as the oldest winery in the town of Napa. Today, it is well recognized for where the Palmaz Family has restored the estate and legacy of this historic label. As the declassified wine for Palmaz Vineyards; this wine is carefully hand-picked from our estate property prior to being Gravity -Fed and -Finished in our 18-story underground winery caves
ABOUT THIS PRODUCER

wo generations of the Palmaz family have sought to bring innovation and invention to the ancient art of making wine. Their background in the sciences, passion for living life to the fullest and years of backbreaking work have resulted in a unique winery situated inside an 18-story cave that combines cutting-edge technology with a respect for winemaking tradition.